Steel Cord Conveyor Belt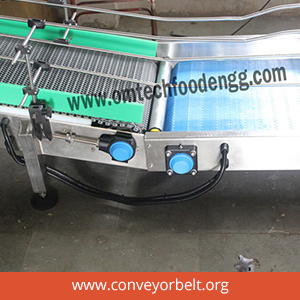 OMTECH is a leading production firm of high quality conveying systems. It is an ISO certified company offer suitable conveyor belts as per operational requirement. Steel, as a raw material offers many good characteristics for construction, maintenance and operation. It is specially used for corrosion resistant operations.
Steel cords with big diameter are used for varied corrosive applications. Entire range of steel cord conveyor belts is manufactured as per international standards. Proper rubberization of belt provides it matchless strength and convenience. It is also suitably used for wide ranging temperature applications.
Our fire resistant steel cord conveyor belts are also popular for varied industrial applications. It stays impact resistant even for heavy and rough use. Varied application area determines distance of steel cords and thickness of top and bottom cover.
impact resistance
bulk material handling
robust construction
long lasting service life
abrasion resistant rubber covers
high elongation at break
high tensile strength
wear resistant