High Temperature Conveyor Belt Manufacturer 
We have developed a large series of High Temperature Conveyor Belt with advanced belt design. Virgin PTFE and best quality fiberglass is used for the manufacturing of heat resistant conveyor belts.Each and every component and all joints are designed considering thermal expansion and other effect of heat. Good heat resistance is got by applying proper material for components.It is made as per international conditions and norms. High precision of designing and construction lead decreased downtime. The overall costing of High Temperature conveyor belting is also decreased up to reasonable level due to well organized manufacturing facilities.It is built by considering durability of belting even after High-Temperature applications.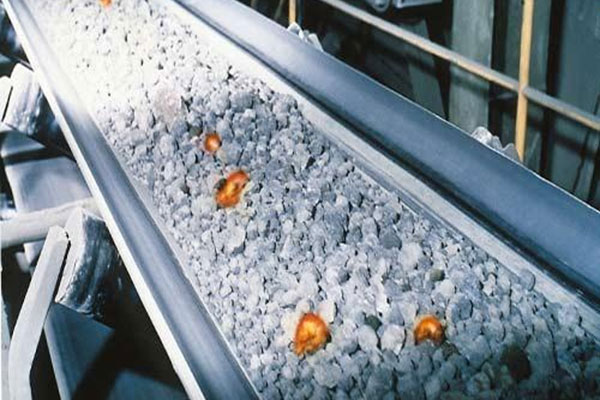 High Temperature Conveyor Belt is of high strength resistant to temperature and can be used for heavy goods, container,sturdy design, for loading unloading of goods, container, sands, rocks, bricks, etc for construction industries also using this belt.High Temperature Conveyor belting is an excellent with extruder  as u.v. Coating and drying situation in application for cooking, cooling, freezing, glazing, proofing is avail in different sizes, shapes, and dimensions.High Temperature Conveyor Belt is available  in many serve uses  typically is used in high temperature when operating temperature range from -100F to +550F with odorless, non-toxic qualities of the PTFE coating is properly used in food handling operation ,other application for transfering heat material ,rock, coal ,light casting conveying, annealing units for blow moulded plastic and aluminium extrusion.High Temperature Belt is manufactured using superior material for transfering heavy goods is checked on various parameters for best performance, sturdy design. High temperature Conveyor Belt is available in different form such as metal, stainless steel, polyurethane, silicone, Rubber,Teflon, Thermoplastic etc. Is mostly used in Agriculture, Food and beverage processing, High Temperature, Packing, application such as wood, food processing, grain etc.
Our High temperature is well tested on various parameters by our skilled professional on quality parameters for best functionality, trouble -free performance also available in different sizes, form as per requirement of client.
Features of High Temperature Conveyor Belt :
High temperature resistant
High Strength
Corrosion resistant
Excellent finish