Modular Plastic Belting Manufacturer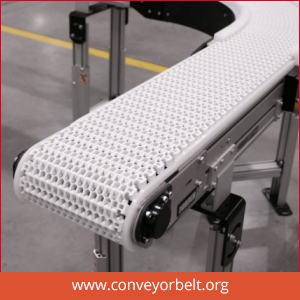 Our inventory is extends on the basis of research and development. Our involvement with our client's for their need and expectations has inspired us to implement our innovations to make conveying system more flexible, resistant and cost effective. We are major manufacturer and supplier of modular plastic belting that is used extensively for so many industrial applications.
Modular conveyor belt is build with the intention to make ease of installation, maintenance and modification. Modular belting provides dimensional flexibility to suits varied operational requirements.
Modular belts contain varied numbers of T-slots to be mounted different accessories like chutes, hoppers or other essential accessories. It contains interchangeable individual units. It can be made with desired length and width. It offers operations with consistent speed for all length of belting. Dismantling and reassembling of system is also made quite easy. It is fabricated considering wide ranging materials and products.
Our modular plastic belting is available with different convenient configurations. It is made by using poly propelene, poly acetal and poly ethylene. It is an ideal and long lasting conveyor belting that is fabricated with employment of matchless expertise of design and engineering.
Hinge rods of complete length along with bricklayer pattern are used for the fabrication of the modular plastic belting. Different modules of plastics are arranged interlocked to provide good strength and flexibility. It also offers better corrosion resistance, least friction and good resistance to abrasion.