Activated Roller Belt Manufacturer
Brilliant and focused optimization of the operational factors and varied processing demands we have developed a qualitative range of activated roller belt technology. By applying this technique, we have got more efficient conveying systems with respect to performance and durability. Naturally the efficiency of the system has show the way to cut the overall production cost of the system.The innovative design and techniques of fabrication has leaded the construction of the Activated Roller Belt Technology. The retraceable modular units of high grade material has simplified the procedure for fabrication and resulted device or system contains highly advantageous features in favor of high productivity.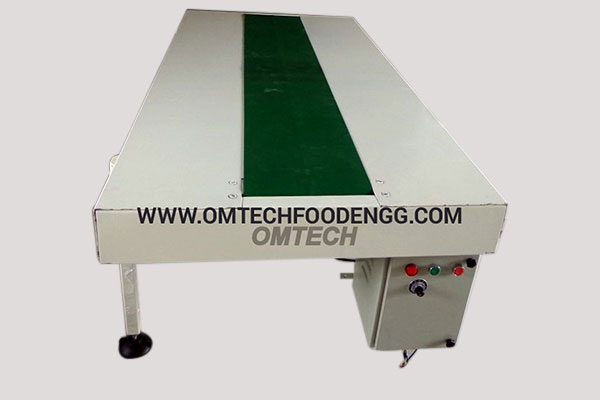 An Activated Roller Belt technology is proven best for low production cost and unobstructed performance. In activated roller belt technology we can achieve accurate direction and course of product with perfect directions. Precise and the smart controlling system eliminates major maintenance and production cost. The technology provides the good settings for aligning, turning and re-aligning of products in same conveyor belting. It can be adapted for different packaging sizes as per need.
Activated Roller Belt is manufactured using high grade technology that provides a quick automated method for moving the conveyed articles.This conveyor belt is more beneficial as it reduces heavy labor costs, operational expenses, improving productivity with greater reliability, durability, improved functionality, safety.  The plastic belting for packing  for handling cases merges, switches, cleats on roller,sorters, aligner. Applications rates is too  fast for  pusher and  plows, also it is with turn key that easily fits into the system to solve  a large range of product flow problem.It also eliminates troublesome catch points for  product jam .Activated Roller Belt is easy to handle and create a new way to sort, align, contrast, center, manipulate product with less contact and maximum efficiency. It is better and long term cost savings,low maintenance , flexibility and also with better functionality than other traditional style material handling equipment.
 Activated Roller Belt Technology offers a smart, mechanical technique for directing the movement of conveyor materials . This innovative conveyance equipment is verified successful at improving   production, eliminating unnecessary   manual labor costs, and lessening   operation expenses in a variety of package managing   applications. With greater elasticity, reliability, and security, technology brings the benefits of modular plastic belting and more to package and case handling applications such as merges, switches,  sorters, and aligners.
Features of Activated Roller Belt :
- Sturdy Design
- Easy to clean
- Smooth finish surface
- Low maintenance
- Best Functionality