High Impact Conveyor Belt Manufacturer 
As being leading manufacturer of conveying systems, we have developed qualitative range of conveyor belting with high impact. High Impact  Conveyor Belts are specially designed to offer matchless durability and enhanced service life with least maintenance.It is an ultra tough  High Impact Conveyor Belt that we called near to indestructible. It offers high performance with least breakage even for tough and tricky conveying conditions.It is highly preferred as the solution of impact troubles for numerous operational situations. As the name suggest, it is available with improved efficiency and performance.It also offers good sanitation. A well organized business structure has also helped us to reduce its production cost up to very affordable price. We also help our customer to select high impact convey belting, perfectly fit for their need of application.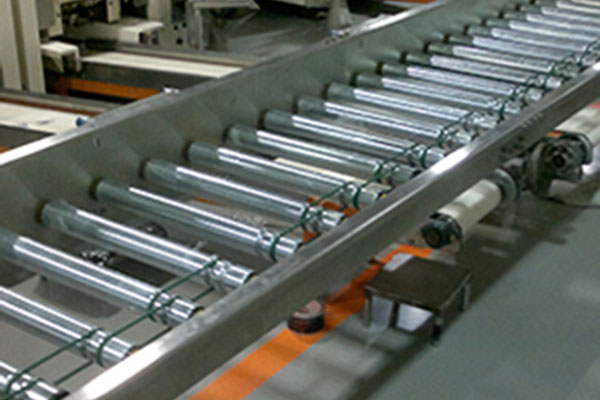 High Impact Conveyor Belt is  made from optimum quality material also used plastic material  with perfect design, highly durable, high strength, corrosion  resistant  used for bulkly conveyor system. Also to meet the different requirement of client it is used on different bases for  transferring food container, pouches, boxes, packets etc for filling, and packing process .This high impact conveyor belt is used in coal mining, sand, rocks ,metallurgy, loose material ,cements etc  used to transfer from one place to another.High Impact Conveyor Belt is manufactured from stainless steel material that is corrosion resistant, sturdy designs, robustness, for loading and unloading of heavy materials from  one place to  another easily with less labor work.Our Offered Range of High Impact Conveyor Belt is for ultra high-performance belt for tremendous impact application for solution also available are Streamline tough Flights , designed to deliver long service life in high-impact elevator incline/decline  application.
High Impact Conveyor Belt is for solving problem in several application for unloding ,loading heavy Goods used for industrial purpose such as Goods, Rocks, concrete, bricks, etc is used in railway, coal mines, construction work. Material handling easily moved from one place to another place. This Belt gives best result and estimated to last longer than two to three times best than other belts . This high Imapct belt is design and manufactured using techniques with less breakage is reliable ,high performance
Features of High Impact Conveyor Belt :
Sturdy design
High strength
Robustness
High Durablity
Perfect finish
Easy to install
Abrasion proof
Key:   High Impact Conveyor Belt | Conveyor Belt | Conveyor Belt Manufacturer| Conveyor Belt Supplier| Conveyor Belt Exporter | Conveyor Belt Rajkot | Conveyor Belt Gujarat | Conveyor Belt India| Food Conveyor Belt India | Activated Roller Belt Manufacturer | Modular Conveyor Belt Exporter