Radius Conveyor Belting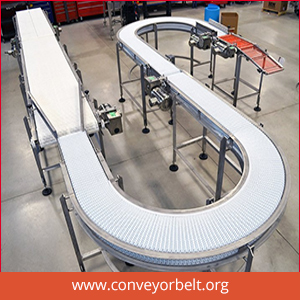 In order to offer highly flexible conveyor systems, we have developed radius conveyor belting with compact design. It is highly versatile model specially designed to decrease shocks. It is adjustable system for many directions. It is made using butt-welding technique.
They offer excellent chemical resistance. Being hydrolysis resistant it offers best cleanability. It is designed to meet the requirement of proper hygiene for varied procedures of food processing and packaging.
It is provided with modern features. It offers easy installation along with least downtime. It can be made endless conveyor belt on demand. It also offers negligible maintenance. Highly resilient radius conveyor belting offers guaranteed performance.