Inspection Conveyor Belt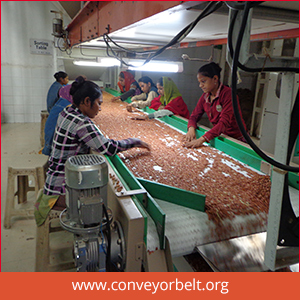 As being leading manufacturer and supplier of high-tech conveying systems, we put forth an efficient series of precisely engineered inspection conveyor belt used in varied functional operations.
It is used for processing and packaging application. Inspection conveyor is specially built to sort out the products or materials with their quality and grade.
It is commonly used to check out fruits and vegetables. Visual checking of these materials can be supported by specially designed belts with determined cleats and side walls. It can be also customized for the different attachments for specific product range as per their size and shapes.
Varied chute designed offered for quick, precise and suitable operation. In order to maintain hygiene, it can be offered with drain tray. It is easy to clean and maintain.
energy efficient
reduce contamination risk
convenient length options
improved quality standards
suitable for new material and products
decrease downtime