Elevator Conveyor Belt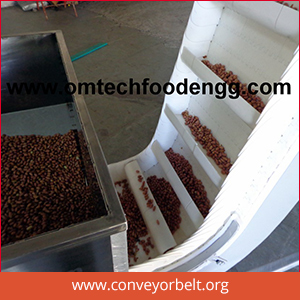 OMTECH is an ISO certified company offers best quality conveyor belts for varied industrial applications. Our conveyor belts are available for high resistance for temperature, oil and chemical.
It is provided with high abrasion resistance and offer longer service life. Every conveying system at OMTECH is built with special design criteria with regards to its application area. An elevator conveying belt is designed with using latest software.
Safety is the first decisive factor to built elevator conveying belts. It is available with high tensile strength. Varied width options are available.
It is built with high grade raw material, rubber and other carcass materials. It is used to convey wide ranging products and materials. It is built to provide continuous and unobstructed operations.
Safe handling of material
High grade construction and carcass material
energy efficient
low maintenance
Easy to operate, easy to maintain
cost-effective operation