Activated Roller Belt Technology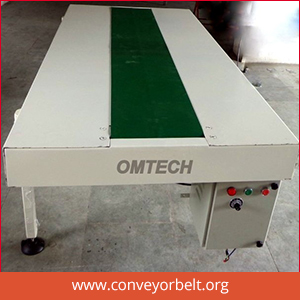 Brilliant and focused optimization of the operational factors and varied processing demands we have developed a qualitative range of activated roller belt technology. By applying this technique, we have got more efficient conveying systems with respect to performance and durability. Naturally the efficiency of the system has show the way to cut the overall production cost of the system.
The innovative design and techniques of fabrication has leaded the construction of the activated roller belt technology. The retraceable modular units of high grade material has simplified the procedure for fabrication and resulted device or system contains highly advantageous features in favor of high productivity.
An activated roller belt technology is proven best for low production cost and unobstructed performance. In activated roller belt technology we can achieve accurate direction and course of product with perfect directions. Precise and the smart controlling system eliminates major maintenance and production cost. The technology provides the good settings for aligning, turning and re-aligning of products in same conveyor belting. It can be adapted for different packaging sizes as per need.